My October Currently (I've been so psyched for this one)
Listening:
Okay, so I don't know why Numb3rs is on primetime....but I'll take it. And my pups are so whiney when they don't get all of my attention after work...love 'em though.
Loving:
October! It's my birthday month and Halloween. Two of my faves. I also like the break in the weather and the fall colors.
Thinking:
One of my friends dubbed my birthday celebration "Brendabration" a few years ago and I l<3ved it.
Wanting:
S'mores!! I don't need them...I really want them. I decided no cake for my birthday this year but gooey s'mores.
Needing:
I'm tired but I just can't walk away from my computer!
Book:
I love Fancy Nancy books. I have two of 'her' Halloween books and they're adorable. I have a ton of October books so I can't really choose just one.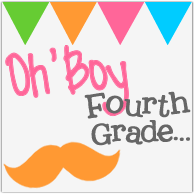 click here to link up!
**edit**
I typed up my currently but never hit 'publish' so it's actually my birthday TODAY!!!
Sooooooo ***drumroll****
but wait....one more thing!!!