I absolutely love this monthly linky. It has to be my favorite.
Listening-->
I was watching the Rose Parade. It's not an annual tradition for me but I just caught myself watching it. This couple won a fb contest to get married on one of the floats. How cool!
Loving-->
I really needed this winter break. I'm so glad that I don't go back until Monday. It'll be rough waking up but I'll be happy to be back at school. I just could feel myself starting to burn out.
Thinking-->
I have a lot of things in my head that I need to do. A lot. I am just not checking things off very quickly.
Wanting-->
The last two days or so I've been congested and running through so many tissues. Hope I'm better by the weekend.
Needing-->
I tried going into my classroom the other day but there was a power outage in the area (from what I hear a brief one but I just happened to go there within that time frame). Since the power was out the magnetic locks weren't working so I had a wasted trip. I'm thinking I'll go in tomorrow.
OLW-->
New
Each year I try to keep an open mind and try new things. They don't have to be biggies. Even trying new food works for me. Last year I did some cool things. I went para sailing, tried new foods, hung out at SuperBowl Village and went to a concert there, and started blogging and my TpT store.
Ohh, and I'm also expecting a new niece or nephew so I'm excited about that.
So head over and link up!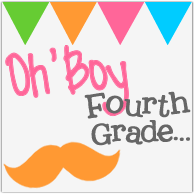 Have you seen my most popular freebie! A great writing prompt for when you have a sub! Click the image to download!