Hey everyone! It's a bit early but Farley has her Currently up! (I don't blame her time is flying and the beginning of July can be crazy!)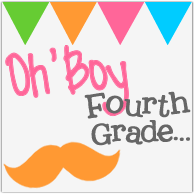 Listening-->Truthfully I haven't been up too and this is just background noise while I blog and check emails.
Loving--> Thought the forecast is raining pretty much all week it's going to be in the 70s all week. This is pleasant because last year it was around 100 and we had a fireworks ban because it was so dry. Also the rain doesn't last long. (so far)
Thinking--> Today is my dad's birthday! I already called and I'm planning to go see him this weekend. I was definitely a Daddy's Girl growing up.
Wanting-->This time last year I was packing up for a week long trip to Florida. No big travel plans this summer just local day trips. I am going to miss beach time though.
Needing-->Well, since school has been out I've been much better with some housework. (I still hate laundry) But I need to get some new products into my TpT store. I mean...I have ideas just no follow through. It's still technically June...I'm okay..right?
Tips, Tricks, Hints-->When I began this blogging journey I never realized how important it was to comment and talk to other bloggers. Not only is it great networking and you get to meet great people and create a sense of community but they're helpful. They give ideas and will in turn follow you. I've met some great people...they probably don't even know I consider them my 'blogging friends'
I'm fairly new to Instagram but I'm hooked! If you're on follow me--I love to see pics! lol
One day left for the BlogLovin giveaway!! (follow me icon on the top left)
a Rafflecopter giveaway